Active Uganda Safari Vacations-Gorilla, Chimpanzee Trekking & Wildlife Safaris
Planning to transfer to Uganda for a Safari Tour Holiday vacation we recommend you book an Active Uganda Safari as you go Gorilla Trekking in Bwindi Forest National Park & Mgahinga National Park.
Chimpanzee Tracking in Kibale Forest National Park and Wildlife Safari in Murchison Falls National Park, Queen Elizabeth National Park, Kidepo National Park, Lake Mburo National Park and Semuliki National Park.
Active Uganda Safaris also include Hiking and Mountain Trekking along Mountain Rwenzori in the Western part of Uganda, Mountain Elgon in the Eastern part of Uganda.
Mountain Sabinyo Volcano, Mountain Muhavura Volcano and Mountain Gahinga Volcano all situated in Mgahinga National Park South West of Uganda.
The Active Uganda vary from Luxury Uganda Safaris, Moderate Uganda Safaris and Budget Uganda Safaris and these are available for all travelers as well can be tailor made to suit all travelers' travel needs and requirements regarding the destinations they prefer to adventure with friends and family on Uganda Safari Vacation.
Contact Us Now at info@activeafricanvacations.com to offer you the Best Uganda Safaris to any destination in Uganda.
Uganda Safari Lodges- Safari Accommodation
Active African Vacations has developed a strong relationship with the various lodges & Hotels in Uganda's most national parks and it is ranked among the top hotel booking agents in Uganda.
Discover the attractions of multi-cultural Uganda while staying in one of our preferred partner Uganda hotels. One of the fastest growing countries in the world with a National Park within the city limits.
Uganda is a country gifted with so much beauty that leaves every  one that visits it wanting more. Book a safaris tour in Uganda to get connected with nature and its mysterious ventures.
Top Active Uganda Safaris 
1 Day Lake Mburo Wildlife Safari Tour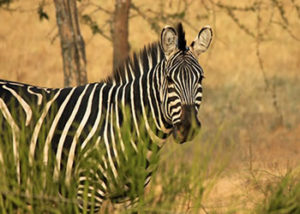 Travel to Uganda and visit the tremendous and exceptional Lake Mburo NP to enjoy activities like game drives, horse back safaris around the park and in  the green vegetation.
3 Days Bwindi Gorilla Trekking Tour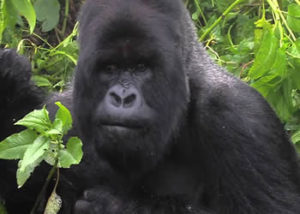 Traveling to Uganda to encounter and experience the remarkable activity of Gorilla tracking, transfer to Bwindi Impenetrable forest NP to spot the intelligent primates enjoy their habitat.
3 Days Lake Mburo Wildlife Tour
While in Uganda, you will transfer to Lake Mburo National Park on the 3 Days Lake Mburo Wildlife Tour for amazing game drive and Boat Cruise to enjoy the Best Wildlife Encounters.
3 Days Wildlife Tour in Queen Elizabeth National Park

Queen Elizabeth is one of the prominent destinations to visit while in Uganda with the Ishasha sector that has the beautiful tremendous tree climbing lions in trees.
3 Days Wildlife Safari Tour Murchison Falls National Park

With the magnificent water falls that offer clear exceptional views of the terrain & vegetation as well as wildlife animal species like kobs, elephants, elands, buffalo, lions.
4 Days Gorilla Trekking Adventure Safari Tour

Searching for an extraordinary encounter with wildlife and nature's mysteries, book a 4 Days Double Gorilla Safaris to Uganda to get the best experiences while on safaris.