Active African Vacations: (Best) Active Adventures in Uganda 2023-2024
Active African Vacations are the unique Active Safari Vacations every traveler from all over the world looking for Active Adventure Vacations should take on as they go Active Gorilla Trekking in Bwindi Forest National Park, Mgahinga National Park Uganda, Volcanoes National Park Rwanda, Virunga National Parkand Kahuzi Biega National Park in the Democratic Republic of Congo.
We also offer Active Wildlife Safaris and Active Chimpanzee Tracking Tours in various safari Destinations like Lake Mburo National Park, Murchison Falls National Park, Queen Elizabeth National Park, Kidepo National Park, Semliki National Park, Akagera National Park then Kibale Forest National Park and Nyungwe Forest National Park in Rwanda.
Why Take on an Active African Vacation with Us
Active African Vacations is an authentic Active Adventure Vacations' company offering Active Gorilla Trekking Tours, Active Hiking Tours, Active Wildlife Safaris & Active Cultural Safaris to all travelers from all over the world that visit Uganda, Rwanda and the Democratic Republic of Congo.
Book an Active Tailor made Group Safari or privately Guided Active Adventure Tour with Us to enjoy the Best Safaris with friends and family.
Best Active African Vacation & Uganda Safaris
Look Through and choose your Active African Vacations' guided Tours with a travel guide to any destination of your choice ranging from Active Gorilla Trekking, Active Chimpanzee Tracking, Active Wildlife Safaris, Active Hiking Tours to the various Mountains and Volcanoes and Cultural Encounters.
Eco Tourism, Conservation & Sustainability
We offer tailormade Active African Vacation Safaris and Tours to enhance the travelers' needs and requirements regarding Wildlife Tours, Gorilla Trekking as well as incredible local encounters while sustaining, conserving and maintain the green flora & Fauna in these destinations.
The drafted Safari Tours we offer ensure the safety and comfort of the Flora and Fauna through our philanthropy projects. when you travel with us, You Can be rest assured that your travel dollars positively affect the well being of communities and saves the wildlife so that they don't run into extinction.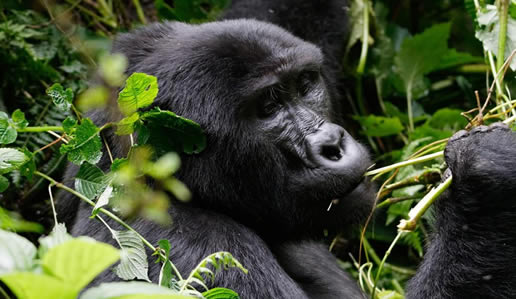 Do You Have any Inquiries?
We are JUST A Call Away to Answer You!
Talk With An Active African Vacation Specialist Now
Call Us Now
+256774819223  / Email Us: info@activeafricanvacations.com
Discounted Active African Vacations Packages
8 Days Best of Gorillas & Chimps Rwanda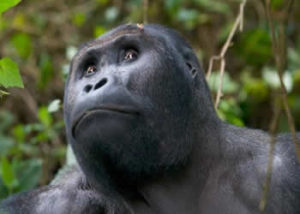 8 Days Best of Gorillas & Chimps Rwanda takes you Gorilla & Chimpanzee Trekking & Wildlife safari.
Frequently Asked Questions About Active Gorilla Trekking Safaris
How Much is a Gorilla Trekking Permit?
Gorilla Trekking Permits cost US $700 per person in Uganda, US $1500 per person in Rwanda and US $400 per person interested in trekking the Gorillas in their natural forest habitats..
What is the best time to trek Mountain Gorillas?
In Uganda, Mountain Gorillas can be trekked any time around the year although the Best Time to trek the Gorillas is during the Dry Season Safari months starting Mid June, July, August, September and October since during this time, the trails are dry hence navigable, and photography is clear.
How do I Obtain a Gorilla Trekking Permit?
Gorilla Trekking Permits are obtained through contact The Uganda Wildlife Authority by calling or emailing and through a valid Tour Operator Agency that can book these on your behalf.
Why Book Your Active African Vacation with Us
With questions behind your mind on Why You Should Book your Safari Tour with Us, Here are the valid reasons to look through to enjoy your Safaris in Uganda, Rwanda, DR Congo, Kenya and Tanzania.
Exceptional Safari jeeps
We transfer our clients in stunning and comfortable Safari Jeeps to any safari destination of your preference in Uganda, Rwanda, DR Congo and East Africa.
Unforgettable Local Experiences
We ensure you get remarkable local encounters with up-close activities offered by the locals in which you are enriched with culture, customs and traditions.
Multi Country Safaris
We offer Multi Country Safaris where our travelers explore Uganda and neighboring countries i.e Rwanda, DR Congo, Kenya, Burundi and Tanzania hence getting full Adventure Tours.