(2024 Guided) Uganda Birding Watching Tours at Budget from Entebbe
(2024 Guided) Uganda Birding Watching Tours give you an opportunity to watch many bird species. (2024 Guided) Uganda Birding Watching Tours are done in company of a birding tour guide who informs you about the various species that inhabit the forested habitat.
Best Uganda Birdwatching Tours: Birding in Uganda 2022, enjoy bird watching in Uganda on birding Tour. Uganda Birdwatching Tours are your Best safaris to do in Uganda, Rwanda and DR Congo.
Bird Watching in Uganda is such an extra ordinary activity for everyone to take due to a variety of bird species the country is blessed with and these provide a remarkable experience for all interested parties.
This activity is carried out in all National parks around the country i.e Queen Elizabeth National Park, Murchison Falls National Park, Bwindi Forest National Park, Mgahinga National Park, Lake Mburo National Park, Kibale Forest National Park, Semliki National Park, Kidepo National Park, Mt Rwenzori National Park and Mt Elgon National Park.
In Rwanda this takes place in Volcanoes National Park, Akagera National Parkand Nyungwe Forest National Park and in DR Congo in Virunga National Park and Kahuzi Biega National Park.
(2024 Guided) Uganda Birding Watching Tours: Bird Species you watch in Uganda, Rwanda & DR Congo
Some of the bird species you will spot include the the White-faced Whistling, Spur-winged Plovers, Squacco Heron, Fish Eagle, Pink,white backed Pelicans, Long tailed Cormorants, African Jacana, Yellow backed Weavers, open-billed Stork, Water-Thick knee, Pied kingfishers, Wattled Plovers, the Black Crake and the Knob-billed Ducks,malachite, black-ramped buttonquail.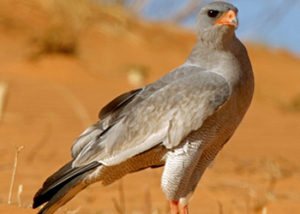 The Collard Pranticles, papyrus canary, verreauv's eagle-owl, black bee-eater, squacco heron, African fish eagle, swamp fly-catcher, long-tailed cormorants, Martial Eagle, Black- rumped Buttonquail African Skimmer, White winged terns, White-winged Warbler, shoebill, African skimmer, Verreaux's Eagle-owl.
The Grey-headed kingfisher, papyrus gonolek, Papyrus Canary,Blue-headed Coucal, Swamp Flycatcher, Squacco Heron, African Jacana, Sandpipers, Denham's Bustard, Abyssinian Ground-Hornbill, Black-billed Barbet, Black-headed Gonolek, Eastern Grey Plantain-eater, Piapiac, Silverbird, Weaver Birds, Pied, Giant, Malachite Kingfishers, Red-throated Bee-eater, White-browed Sparrow Weaver, Speckle-fronted Weaver and African Quail-Finch etc.
Best Time To Go Bird Watching in Uganda, Rwanda and DR Congo
The best time to go bird watching is during the rainy season when the birds fly from one destination to another in search for food like insects, fruits, etc.
All travelers around the globe interested in bird watching and photography should not miss out on visiting Uganda's, Rwanda's, DR Congo's National parks to enjoy the best Bird watching Safari Tours.