Akagera National Park: Cheap Wildlife Safari Tours in Rwanda
Akagera National Park is located in Rwanda offering amazing Wildlife Safaris in Rwanda to all kinds of travelers. Akagera National Park is your Best Safari Destination.
Akagera National Park is situated close to the border of Tanzania with a comparatively low altitude and has drafted cultivated hills occupying an area of 1,200km2 just like those in Rwanda. It was officially established as a national Park so as to conserve wildlife species that inhabit the thick Savannah grasslands, Swamps, Mountains in 1934.
It was named after the magnificent Akagera River which is also referred to as the distant source of River Nile which flows along the eastern boundary pouring its fresh waters in different lakes like the prominent Lake Ihema.  The park includes beautiful scenic landscapes like the Savannah grasslands which that include vegetation like the acacia woodlands that inhabit various wildlife like the buffalo, stray lions, hyenas, elephants, Giraffe, crocodiles, bush buck, zebra, antelope, chesnut coated impala, oribi, pods of hippopotami, tsessebe etc.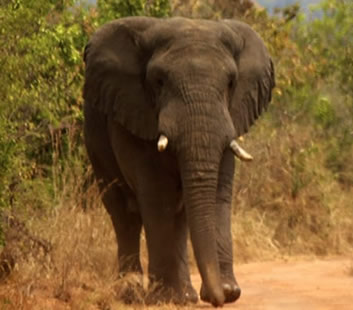 These relocate from one destination to another in search of food and water for example, from the bushes to the Lakes especially in the mornings, afternoons and evenings. You will also spot various birds like the fish eagles, water birds, papyrus Gonolek, African birds and the peculiar shoebill stork.
Things To Do in Akagera National Park Rwanda
Game drives
In Akagera National Park game drives are a very prominent activity carried out due to the many tracks around the park that are usually followed so as to view wild life species like buffalo, elephants, hippos, zebra, crocodiles, giraffe, hyena, leopards, lions, antelopes, birds, bush baby etc. While on a game drive, one can also view the beautiful rolling hills merging along the scenic lowland water bodies and swamps.
Birding
Akagera National Park is a very famous birding paradise in Rwanda with various species of water birds in East Africa. About 524 brilliant bird species inhabit the park and Savannah grassland like the gorgeous lilac-breasted roller, black headed gonalek, heuglin's robin-chat, grey hornbill, ross's turaco, crested barbet.
Boat Cruise
Boat cruises are done on Lake Ihema where you will spot a variety of hippos and crocodiles moving within the water as well as other wildlife animals like the buffalo, elephants that are usually relocating from their habitats (bush) to the Lake for water especially in the mornings, afternoon and evenings. While here you will also spot water birds like the shoe bill stork, heron, malachite kingfisher, fish eagles, papyrus gonolek etc.
Fishing
With personnel fishing equipment and a valid permit one can take on Sport fishing an exciting activity that will make the entire holiday very exceptional and extraordinary in Rwanda. The most prominent fish caught is the Tilapia due to their massive numbers in the waters.