Wildlife Safari Tours in Uganda & Gorilla trekking Rules-What to Wear For Gorilla Trekking
Travel to the pearl of Africa Uganda to enjoy watching the beautiful wildlife animals that inhabit the various National Parks like Murchison Falls National Park, Queen Elizabeth National Park, Lake Mburo National Park, Kidepo National Park, Bwindi National Park as well as Mgahinga National Park.
The animals viewed here range from the BIG Cats of Africa- Leopards, Lions, Jackals to the buffalo, elephants, eland, kobs, zebra, horses, topi, waterbucks, giraffes, warthogs, etc as well as various primates like chimpanzees, Gorillas and many different monkeys like the black and white Colobus, L'Hoest monkeys, blue monkey, golden monkey, vervet monkeys, olive baboons as well other types of baboons and nocturnal primates like the potto.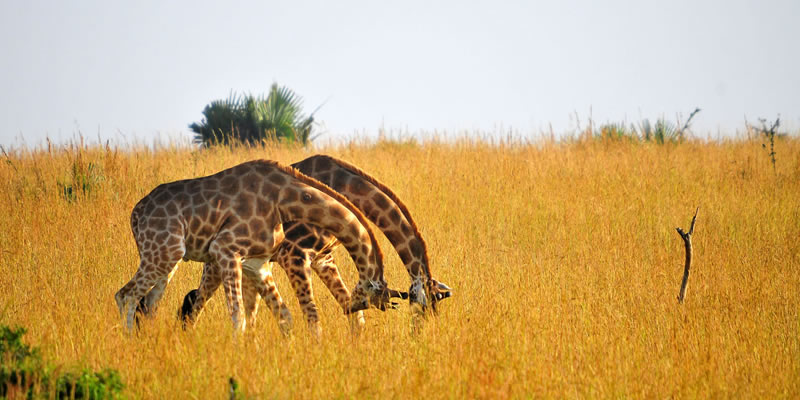 These are taken on while tailor made to suit every client's requirements as well as needs while on holiday safari vacation depending on what exact encounter they wish to have while on vacation holiday in the pearl of Africa. You will require transferring with an experienced tour guide who will ensure you get the best encounters and experiences since he will provide you with the necessary information you need.
Ensure to book a 4×4 Land cruiser with a roof top so as to spot the wildlife animals grazing and roaming around while standing which will enable you to have clear beautiful views as well as take nice photographs to be kept for memories. There are various tour agencies that can give you the best vehicles to drive you around depending on your specific budget. These are available to make your holiday safari adventure very remarkable and extraordinary in the Pearl of Africa.
Gorilla Trekking Rules and What to Carry for Your Gorilla Trekking Tour in Uganda, Rwanda & DR Congo
If you are travelling to Uganda, Rwanda and DR Congo for amazing Gorilla Trekking Adventures, ensure to carry the following Gorilla Trekking Gear and follow the rules as well to enjoy the best Gorilla Safaris in East Africa. Below are the Gear to Carry for Gorilla Trekking and the Rules and Regulations around the Gorillas in Africa.
 Essential Gear to Carry for Gorilla Trekking in Uganda, Rwanda & DR Congo
A walking stick/a cap/hat
Hiking shoes(Over the ankle shoes),Rain jackets and water proof pants
Long sports or thick socks
Sunscreen/ Binoculars
Insect repellant/ back pack
Enough food and drinking water
Camera and enough camera batteries
Water proof Safari kachi clothes are the best OR dark blue water proof pants and jackets during the trekking adventure.
Authentic Gorilla Trekking Rules & Regulations to Follow
Don't track the Gorillas when sick/ ill with diseases like Flu, Diarrhea, cough.
Stay intact in groups of 8 and don't surround them.
Keep a distance of 7 meters (21 feet) away from the Gorillas.
Use a camera with no flash for flashes disturb the Gorillas.
Do not eat or smoke when with the gorillas or within a distance of 200 meters from the gorillas.
Turn away from the gorillas if you have to sneeze or cough. Cover your nose and mouth in the process.
Burry all human feaces a minimum of one foot deep and ensure that the hole is properly covered.
Do not litter. All litter must be carried out of the park and disposed off properly.
Children of 15 years and above are allowed to track gorillas.
Do not make loud noise or move suddenly.
An hour is allowed to spend and interact with the Gorillas.
Do not spit on vegetation or soil while in the park, use your hankie or other garment.